ASMR haircut – Relax yourself in a local barber shop
ASMR haircut are one of the more popular ones out of all roleplays. Imagining sitting down at a local barber shop or hairdresser already relaxes you. Combining the personal attention with the binaural sounds of scissors and slippers and the soft voices is why the ASMR barber videos are so popular.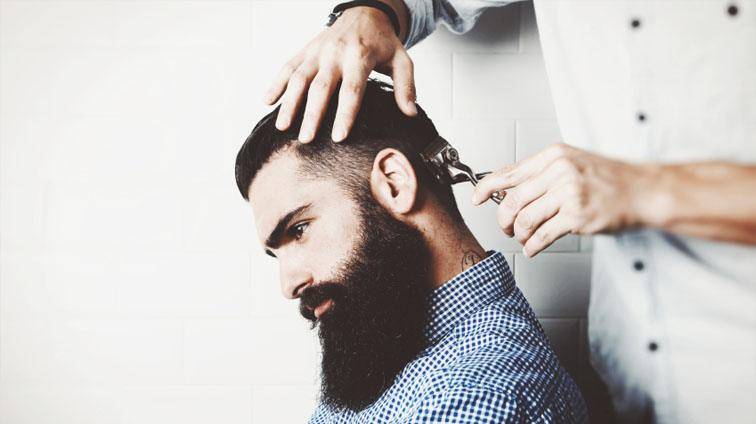 What is an ASMR haircut?
Virtual haircuts are aimed to mimic the real feeling of having your hair cut. If you are totally new to the subject, you might want to read what ASMR actually is.
When we were children, many of us have experienced our first ASMR tingles at a hairdresser/barber. The real haircut experience combines many of the common ASMR triggers. The strongest one for many is personal attention which is a strong feeling of another persons presence. The feeling you get from personal attention videos is really similar to actually getting it in real life.
The big list of ASMR haircut role plays – ASMR barber experience
I have been a big consumer of these videos for a while now and have gone through hundreds of them. I think at one points, YouTube ran out of them! These are the ones I enjoyed the most. Although this is a list of role plays, I decided to add in a couple of unintentional videos that are of a high sound quality.
For the best effect, please wear headphones!
This is one of my first haircut videos I started liking. It features water sounds, scalp massaging and a lot of brushing.
This video is by bladewhisperpro who is a super relaxing black guy. It's a shame that he only has a couple other videos.
Fairy Char is performing a mens haircut with sounds of spraying, combing, cloth and many more!
Real ASMR haircut – This video shows an actual haircut and has no talking – only sweet triggering haircut sounds. You can see the detailed work of the ASMR barber. Men's hair can be cut short pretty easily at home also. I have used these cutting sheads
and this hair clipper
(the links will take you to Amazon) and found them super good and easy.
A bearded man gives you a relaxing ASMR haircut.
Psychetruth has produced this real haircut video made for the purpose of ASMR.
These two videos above focus on binaural sounds to give you the full 3D experience.
Amalzd has a soothing voice and an unique accent. Getting a haircut from her puts you to sleep!
ASMR barber with no talking.
ASMRattack is a new asmrtist who I think is really good. Go subscribe to her channel if you enjoyed this.
I felt the need to include Baba here. He has become famous for his haircuts that involve a lot of spirituality.
TheLyricalWhispers always makes super relaxing videos.
No video. Only sound.
No video. Only sound.
Great triggers and the video content is interesting to watch!