Best ASMR microphone of 2020
Getting the best ASMR microphone will bring your channel to the next level. If you don't have a proper ASMR microphone, upgrading just a little bit will give you so much bang for your buck. We have listed all the common mics among the ASMR community.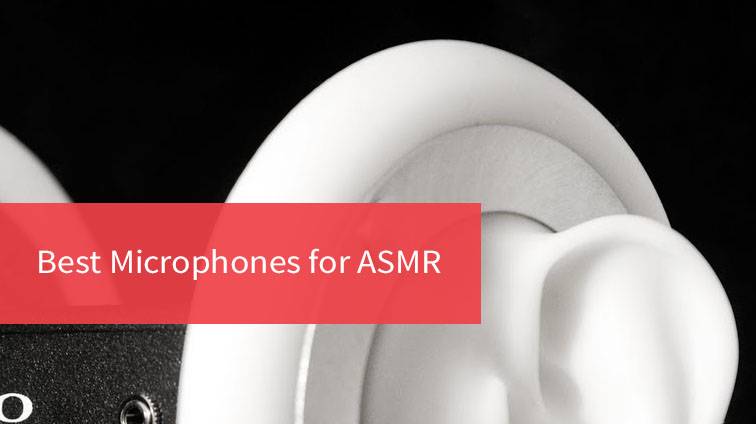 Choosing your ASMR microphone
One of the easiest things to improve on your channel is to get a better microphone. The instant "professional feeling" a good microphone gives is a strong advantage.
When you record a lot of videos and want to make a good job, you will pay attention to details. This means you will start noticing the hissing and buzzing of your mic, the occasional dog barking and the noises of your neighbors. In ASMR this is a good thing, because these things annoy your viewers as well (Most of the time. There are some viewers who like f.e. the static noise a bad quality microphone creates).
We did not list any super cheap ASMR microphones here, because they just aren't good enough. All of our picks are really cost efficient and all of them will provide a professional feeling. After the list of microphones, we will talk about what qualities to look for in a microphone for ASMR.
Best microphones for ASMR
Finding the best ASMR mic for you is a difficult task. Here are our recommendations. Just a small heads up: if you have little experience with microphones, I would start with the Blue Yeti.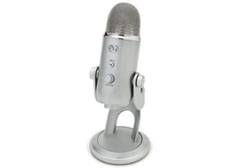 Blue Yeti USB microphone
If you are starting out, this is the ASMR microphone one you want. Easy to use and the best value for money.
The Blue Yeti is a classic among the ASMR community. The most notable feature is the sound quality for the price. All the patterns have a smooth, open sound that adds richness in sounds of human voices. Next upside is the construction of the mic and stand. When I first ordered this mic, I was expecting plastic, but nope, it's made of very solid metal that stands the tests of time and provides a solid feeling. It also doesn't seem to pick up as much vibration from the table as other mics do. All in all: relatively cheap, great sound quality with minimal background noise.
Almost all famous ASMR artists have owned this mic before moving to heavier gear.
Price – $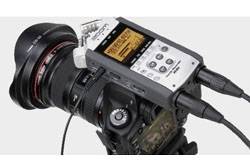 Zoom H4N Recorder / Microphone
This is a very versatile little device. Awesome sound quality with superior control. It works as a microphone, a recorder and an audio interface. And you can plug an external microphone into it.
Price – $$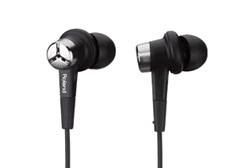 Roland CS-10EM In-Ear Microphone
These are the best binaural microphones in this price range. They are relatively cheap, compact, high-quality stereo condenser microphones built into earphones. One tip to recording realistic binaural sounds is to place these microphones on your friend or on an object rather than yourself.
Price – $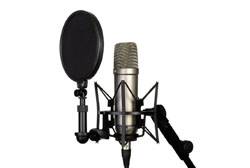 Rode NT1-A Stereo Vocal Condenser Microphones, Cardioid (Pack of 2)
This microphone. I can't even describe it. It has the same sound capabilities of many microphones that cost 1000$ more than this. Best of all, there is absolutely no background noise. It is world widely recommended for audio book recording and thus is a great product for ASMR as well. It comes in a pack of 2 microphones, so you can record left and right channel separately.
Price – $$$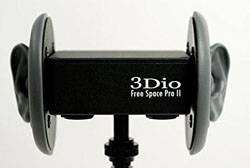 The 3Dio Free Space Pro II Binaural Microphone 3D Sound Recording Mic
This is the new 3Dio Free Space Pro II. The first version was a classic choice among the professional ASMR community. Because of the dummy head, you can easily create real-like binaural atmosphere. The ears also make great ASMR sounds when rubbed or touched. We have not used the second mark of the Free Space Pro microphones, but decided to add it. Nearly everyone of the most popular ASMR artists has a Free Space Pro I.
3Dio Free Space Pro I: Price – $$$
3Dio Free Space Pro II: Price – $$$$
Guide to buying a Microphone for ASMR
Choosing your ASMR recording equipment.
High End ASMR mics
If you are planning to buy a high-end microphone, you will need some other stuff. So be aware that you need to invest some money into additional adapters or recording devices you might need.
Starter ASMR microphones
For your first professional ASMR microphone we recommend these two choices:
Blue Yeti
It plugs into your computer with USB (doesn't connect to your camera). You need to use a webcam to record the video, or record sound and video separately and join them together with software. If you need a webcam, we recommend Logitech C920.
Zoom H4N
The Zoom H4N is more expensive than the Yeti. In addition to being a microphone, it is a recorder. Which means you can plug in more microphones to it. This means if you ever want to upgrade to a high-end microphone, you already have the recorder they connect to. The Zoom H4N connects to your computer with USB and can connect to a DSLR camera with this cable.
What qualities to look for in an ASMR microphone?
The most important features in ASMR microphones are sound quality, self noise and direction of sound.
Microphone self noise
Self-noise is a very important quality when choosing an ASMR microphone. We are recording low level sounds with lots of pauses, so all the hissing and buzzing or the microphone will be noticeable. Beating the self noise is one of the most challenging things for ASMR artists and you can only overcome it with good equipment.
In the technical specifications of a microphone there is either "Self Noise" or "Signal-to-Noise ratio" (or S/N). The lower the self-noise the better – under 15dBA is excellent. The higher the self-to-noise ratio the better – 60bB is okay and over 80dB is excellent.
Binaural and Omni-directional
Omni-directional means that microphone picks up sounds equally from all directions. Binaural recording is a technique of recording sounds with two or more microphones. They usually have a headspace between them. In ASMR, we often see this used for example first whispering in one's left ear and then to the right ear. If you want to create a binaural effect, you need to have two omni-directional microphones. One for the left channel, one for the right. All the microphones labeled as "binaural" have two or more omni-directional microphones in them.
The Blue Yeti is an example of an omni-directional microphone. The 3DIO Free Space Pro is an example of a binaural microphone.
What else do I need to consider when buying an ASMR microphone?
USB microphones can usually only plug into your computer.
Most high end microphones use XLR connections and plug into a recorder, an adapter or a mixer. The most popular adapter is the Shure X2U. Recorder is a device that records the sounds the microphone picks up, such as the Zoom H4N.
Phantom power is a term you will run into. It means that the microphone needs external power to run. The adapters and recorders provide this power.
Comments