ASMR massage videos – Handpicked for relaxation
ASMR massage videos are massage videos with an element of relaxation. The gentle and caressing touch of a massage can almost be felt trough the screen. Massages themselves have been the pillars of relaxation for centuries.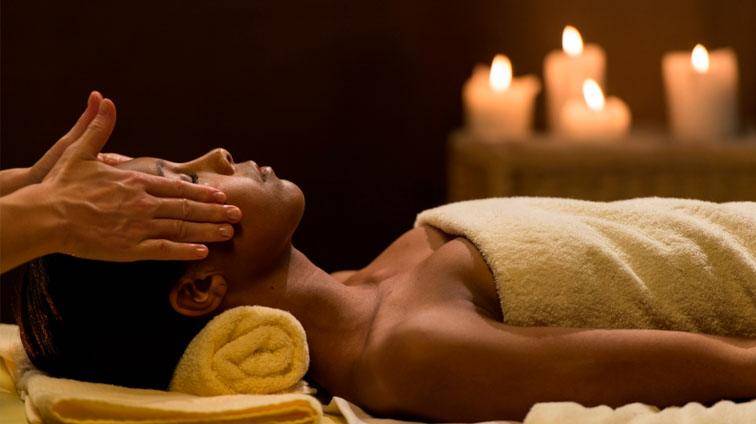 ASMR Massage – Relaxation of a touch
I have been a consumer of massage videos long before I discovered the meaning of ASMR. The environment of these videos often feature candles and dim lightning. The slow movements of hands and the pleasurable expression on the face of the person being massaged communicates a feeling of peace and quiet. Just by watching this relaxing process happen, you get calm and sleepy.
Out of all ASMR videos, I would recommend watching massage videos when you are trying to sleep.
Relaxing massage videos
The internet is, and has been for many years, full of massage videos. Most of them are tutorials and demonstrations, some of them are ASMR massage videos. ASMR has been on the rise for while now and all kinds of videos are being created.
Some of these ASMR massage videos instruct you how to give a full body massage or explain about massage techniques. Others are just watching the whole process happen without any explanations. So whether you are here for a massage tutorial or just searching massage videos for relaxation, you are in the right place.
I have listed all the best massage videos below.
List of ASMR massage videos
There are only a couple of ASMR channels that produce high quality massage vids. I have included their videos in this list and the rest are from talented ASMRtists, whose focus is on other types of ASMR videos. You can either use these as tutorials or just relax and enjoy.
In this ASMR massage video you will see the instructor applying some cacao and oil on the skin, making art and finally wiping it off with a wet cloth. All with chocolate sounds accompanied by soft speaking.
ASMR back massage – Massage is one of the best and oldest ways to help the body reduce tension. It is important to remember to take care of your body by allocating some of your precious time to treat your body with a relaxing massage.
Watching this massage video can be both relaxing and beneficial to the viewer also.
Oil massage – Massage techniques you see here are intended only for relaxation so it is not a deep tissue massage. The video is narrated with soft whispering.
Head and scalp massage with lots of scrubbing sounds. Sit back and relax with this calm massage video
Back Tickling, Tracing, Scratch, Brushing, Binaural Ear to Ear Whisper. Full asmrmassage.
ASMR massage head. The traditional head massage is originally from India.
ASMR scalp massage – Scalp massages can be very relaxing. It will help the circulation around your scalp and forehead area and release tension there. It's one of my favorite massages to do to myself.
Relaxing face and scalp massage
Relaxing back massage with relaxing white noise
This massage video focuses on arms and legs.
Massages at home
Massages are a great way to relax at home or to spice up your relationship. If you like watching these videos, you can mimic the masseuse's motions and try them at home. All you need is a normal bed, some nice lightning and massage oil. The massage oils have different scents. I would recommend buying a pack of 3-5 different scented oils for variation. I like these Kama Sutra Massage Oils
.