ASMR apps and software that help you relax and sleep
With ASMR app, you can benefit a lot more from ASMR or make the listening easier. There are apps for iPhone and Android phones, software for PC and Mac and some products that help you relax and sleep better. Read on and find out what are the best ways to pump up your ASMR game.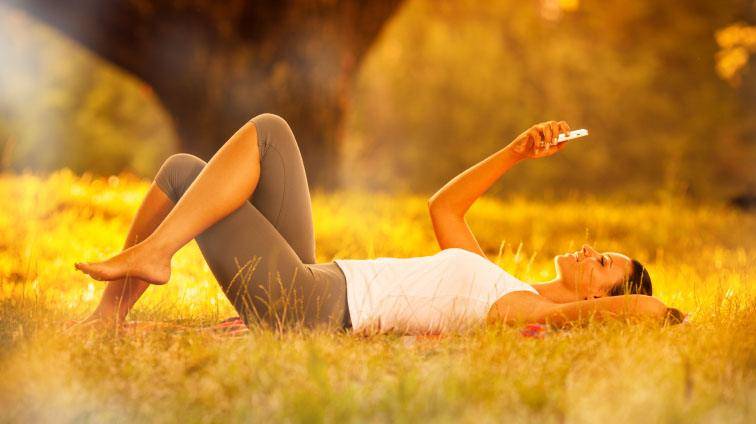 ASMR App – Relax and sleep
We have gathered here apps that relax you through sound. Some of them create white noise, some of them play different ASMR sounds and some of them just let you play videos on the background.
If you stumbled upon this article and ASMR is a new concept to you, check out some

. In short, ASMR is relaxation through sounds

.
Apps that play music / videos in the background
Many of us ASMR listeners prefer to turn off the screen of our phone/pad or listen to the videos while doing something else. The best apps for this purpose are:
Android: Audio Pocket or for advanced users ogYouTube.
iPhone / iPad (iOs): Tubex.
Apps that play ASMR videos and sounds – Relaxation through sounds
With these apps, ASMR is easily accessible and you can feel more ASMR! We haven't concluded what the best asmr app is, because all of them have different qualities.
Relaxing sounds
Software and Websites – Feel more ASMR
Flux
One software I have absolutely fell in love with is Flux (work on Windows, Mac and Linux).
How Flux works is you setup your time zone and using that, it knows when the sun rises and sets. During day time everything is normal, but when the sun sets, Flux will slowly turn your monitors colors more yellowish.
If you are like me and spend a lot of time in front of a computer during night time, you will become more energetic and awake when you stare at the screen. If you install Flux, I guarantee you will feel more relaxed and sleep better at night.
There is also a version available for jailbroke iOS iPhone/iPad.
Websites
Noise sound generator: http://simplynoise.com/. You can select the type of noise on the top right. I love this website. Sometimes I leave the sounds on for hours and when I accidentally close my browser, the silence just fills up the room.
Music + rain in the background: Chell in the rain.
Sleep timer: http://sleepyti.me/. If you need to wake up at for example 8:00 in the morning, you can use this website to calculate at which time is the best for you to fall asleep. It uses scientific data from REM sleep cycles.
ASMR recommendation engine: http://www.tyngli.com/. Just click the "Get Tyngli Now", answer some basic questions and voilà, it starts showing you different YouTube videos.
Products
(if you like the Sleep Phones, we actually reviewed all kinds of headphones for sleeping and ASMR)