ASMR apps and software that help you relax and sleep
With ASMR app, you can benefit a lot more from ASMR or make the listening easier. There are apps for iPhone and Android phones, software for PC and Mac and some products that help you relax and sleep better. Read on and find out what are the best ways to pump up your ASMR game.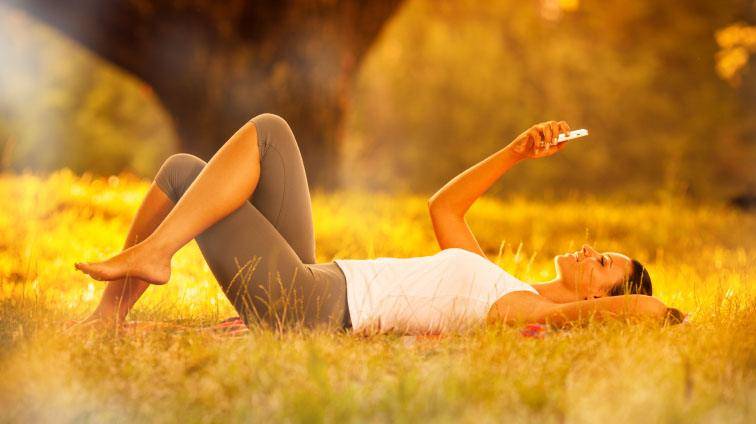 ASMR App – Relax and sleep
We have gathered here apps that relax you through sound. Some of them create white noise, some of them play different ASMR sounds and some of them just let you play videos on the background.
If you stumbled upon this article and ASMR is a new concept to you, check out some . In short, ASMR is relaxation through sounds.
Apps that play music / videos in the background
Many of us ASMR listeners prefer to turn off the screen of our phone/pad or listen to the videos while doing something else. The best apps for this purpose are:
Android: Audio Pocket or for advanced users ogYouTube.
iPhone / iPad (iOs): Tubex.
Apps that play ASMR videos and sounds – Relaxation through sounds
With these apps, ASMR is easily accessible and you can feel more ASMR! We haven't concluded what the best asmr app is, because all of them have different qualities.
Silk ASMR
Silk ASMR allows you to layer your favorite relaxing tracks, set a sleep timer, turn off your screen, and get deeply relaxed while your favorite voices and sounds lull you to sleep.
The audio tracks include whispered readings, soft-spoken role-plays, personal stories, guided relaxations, crinkling sounds, tapping sounds, grooming sounds, nature sounds, white noise, fan sounds, binaural tones, tranquil music and more. Full length audio tracks are downloaded so they play without an internet connection. These tracks also play in the background, or with the lock screen on.
Sleep aid sounds
Create your own ASMR track. There are total of 36 different sounds you can listen to. You can play as many as you want at the same time and every time you tap a sound you can individually set its volume with the slider on the bottom.
The sounds are separated into categories and there's a pretty good variety. Lots of tapping on different surfaces, different things being moved about (Legos, poker chips, sand, etc.). The sound quality seems pretty good, even listening to the voices without any ambient noise there's almost no static.
Tingle – ASMR and sleep sounds
You can play your favourite ASMR videos in this app or you can select a good variety of different triggering sounds, adjust their volume and mix them.
ASMR 6 – Listen, Relax and Sleep
This app allows you to organize your favourite videos as well as play them in the background while doing something else.
Relaxing sounds
Rainy mood
This app is all about rainy sounds. You can playback the very relaxing environmental sounds that will relax you and get you to fall asleep. Rain related sounds include grass, dirt, wood, tin roof, leaves, concrete and many more.
Simply noise
Creates an absolutely relaxing static noise sounds. Featuring the highest fidelity white, pink, and brown noise samples that have helped thousands of people from all age groups and professions block distractions, enhance privacy, aid sleep, soothe Tinnitus, and melt away stress. This is the best white noise app.
Software and Websites – Feel more ASMR
Flux
One software I have absolutely fell in love with is Flux (work on Windows, Mac and Linux).
How Flux works is you setup your time zone and using that, it knows when the sun rises and sets. During day time everything is normal, but when the sun sets, Flux will slowly turn your monitors colors more yellowish.
If you are like me and spend a lot of time in front of a computer during night time, you will become more energetic and awake when you stare at the screen. If you install Flux, I guarantee you will feel more relaxed and sleep better at night.
There is also a version available for jailbroke iOS iPhone/iPad.
Websites
Noise sound generator: http://simplynoise.com/. You can select the type of noise on the top right. I love this website. Sometimes I leave the sounds on for hours and when I accidentally close my browser, the silence just fills up the room.
Music + rain in the background: Chell in the rain.
Sleep timer: http://sleepyti.me/. If you need to wake up at for example 8:00 in the morning, you can use this website to calculate at which time is the best for you to fall asleep. It uses scientific data from REM sleep cycles.
ASMR recommendation engine: http://www.tyngli.com/. Just click the "Get Tyngli Now", answer some basic questions and voilà, it starts showing you different YouTube videos.
Products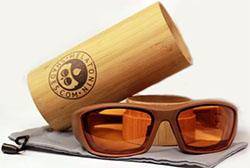 Melatonin shades
Melatonin shades are really comfortable and nice looking glasses that block out blue light which is emitted from phones, laptops and light bulbs. Wear them a few hours before going to bed to naturally trigger sleepiness. If you read about Flux early on in the article, these shades are basically the Flux of the real world.
Get melatonin shades from Amazon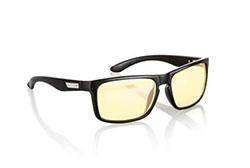 Gunnar gaming glasses
These are very similar to the melatonin shades. They are optimised for gamers and people who sit in front of a computer all day. They are specially designed to block high-energy blue light, UV and glare.
Get Gunnar optiks from Amazon
Sleep Phones
If you fall asleep listening to ASMR like me, these are for you. Comfortable to sleep with.
(if you like the Sleep Phones, we actually reviewed all kinds of headphones for sleeping and ASMR)
Comments