Bob Ross – One of the accidental pioneers of ASMR
Bob Ross is the most famous ASMR artist. By accident of course as he never intended for his show to be watched for relaxation purposes. Many of our readers ask about him so we decided to do a small introduction.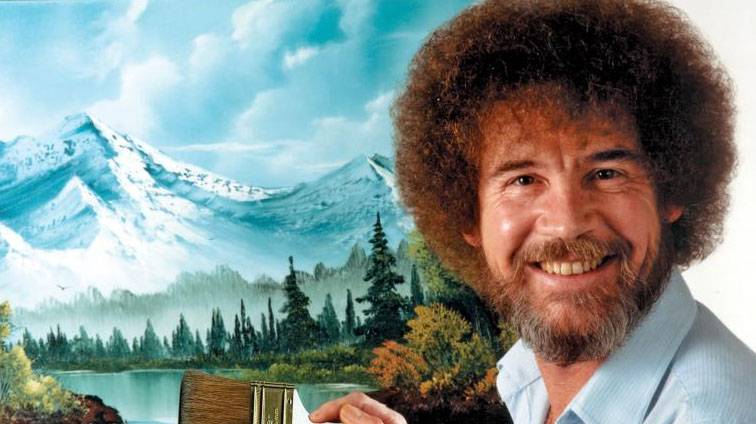 Who was Bob Ross?
Bob Ross (October 29, 1942 – July 4, 1995) was an American landscape artist. He had his own television show, where he teached his techniques on how to paint fast and easy. The trademark of the show was the calm presence of Bob Ross and his unique soothing voice. Many people found this relaxing and discovered that ASMR exists only by looking for Bob Ross videos online. That's why he became an icon to the ASMR community.
Bob Ross was a military man that turned into a painter. He was actually a staff sergeant and swore not to shout again. If you are interested about the life of Bob Ross, you can check out Wikipedia.
Why are Bob Ross videos so good for ASMR?
There are many ASMR triggers present at his videos. His voice is deep, calm and soft. And his presence commands an authority that makes you feel safe. His way of being is so friendly and familiar that it almost feels like he's standing in the room with you. This is called personal attention. In addition to it, there are brush and scraping sounds which are a huge ASMR trigger for many. And he is also incredibly focused on the painting, which is another common ASMR trigger.
Bob Ross quotes
Bob "Be Happy Bob" Ross had some funny sayings that have lived forever. Here are some of the most memorable ones:
"The secret to doing anything is believing that you can do it. Anything that you believe you can do strong enough, you can do. Anything. As long as you believe."
"We don't make mistakes. We just have happy accidents."
"It's so important to do something every day that will make you happy."
"Talent is a pursued interest. Anything that you're willing to practice, you can do."
"We want happy paintings. Happy paintings. If you want sad things, watch the news."
"That's a crooked tree. We'll send him to Washington."
"Gotta give him a friend. Like I always say, 'Everyone needs a friend.'"
"Don't forget to tell these special people in your life just how special they are to you."
"You need the dark in order to show the light."
"Remember how free clouds are. They just lay around in the sky all day long."
Where can i find Bob Ross videos?
Twitch, which is a streaming platform for gamers, decided to host Bob Ross Marathons every monday. Here is the schedule for Mini Marathons every Monday:
Starting at 8am Pacific (5pm CET) and ending around 2:00pm Pacific (11:30pm CET)
Starting at 4pm Pacific (1am CET Tuesday) and ending around 10:00pm Pacific (7:30am CET Tuesday)
Bob Ross has a YouTube channel. It has some of Bob's videos.
Or you can buy his DVD:s
The future without Bob Ross
Bob was a pioneer in the painting industry and has inspired many new faces. One of them is Kevin Hill.
Kevin Hill – Paint with Kevin
Kevin Hill is a young guy who started oil painting when he was 15. He enjoyed similar painting techiniques as Bob Ross because they would allow him to finish painting in a day rather than 2 weeks. He has now created his own painting series. His show is as relaxing as Bob Rosses and his painting skills are stellar.