Top 10 ASMR channels on YouTube – The best ASMR artists
The list of best ASMR artists is here. Discover the most popular ASMR artists. We have gathered a list of the top 10 ASMR channels on YouTube. If you are new to ASMR, this article is the one you have been looking for to get introduced to great content and finding the top ASMR channel for you.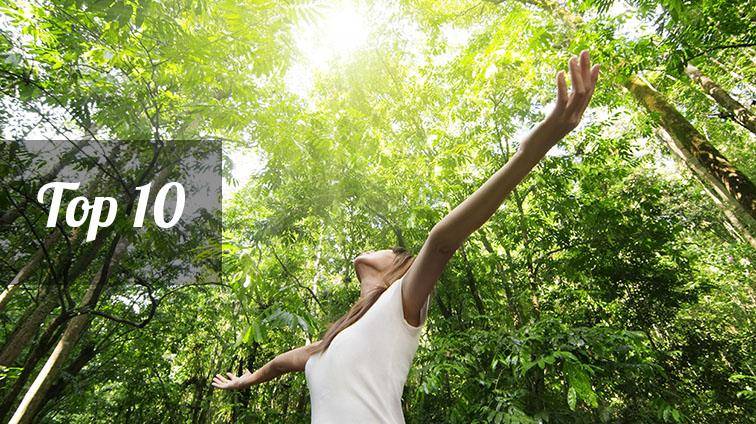 If you found this article and don't know what the term "ASMR" means and these videos are really strange to you, please read our introductory article and come back!
Choosing the best ASMR artists (ASMRtists)
The idea of this list is to group the most popular content creators together. If you have been listening to ASMR for quite some time new, you probably have come across these wonderful channels. But if you are new (or have been living under a rock), we expect this list to be the fulfillment of your dreams!
The channels are chosen by their popularity. Popularity is measured by the number of subscribers, number of views and the hype around the community.
Top 10 ASMR channels
All the hottest ASMR channels. An example video from every channel will be provided. These videos will be selected to give you an general idea what kind of content they withhold.
For the best effect, wear ASMR headphones.
GentleWhispering or Maria by her real name, is one of the pioneer of ASMR. She has been featured in TV News and a lot of articles have been written about her. Her YouTube channel is the most popular ASMR channel to date.
Heather Feather makes videos constantly. Two videos are coming out every week. She has a huge variety of different videos; over 50 Role Plays (with over 15 original characters), loads of Sound Assortments, Guided Meditations, original stories and characters, Pure Sounds Videos, and Sound Slices. She enjoys experimenting with her content, and doesn't believe in creative boundaries when it comes to eliciting ASMR. She also has an ASMR blooper channel if you are interested.
Ally is also one of the first ASMR youtubers. Recently she has taken her channel to a more visually astounding direction. She has all kinds of interesting content, so be sure to check her out!
Contrary to what the channel name might suggest, there are only a handful of massage videos. Dmitri by his real name, MassageASMR is one of the most relaxing content creators among the ASMR community.
The woman you see in the example video is called Scarlett and she has her own channel.
Go and enjoy Ilse's content! She's one of the top ASMR artists.
Ephemeral Rift has to be the most creative ASMR artist. All of his videos are really unique. He also does a lot of ASMR talking sessions about life in general.
Kayla Suzette is an amazing ASMR artist. Her free mind, soft spoken voice and tranquil aura will put you to sleep right away.
The One Lilium has a danish accent and everyone just loves her voice.
Amalzd has been active since the beginning of the year 2012. Her content ranges from roleplays and tutorials to sound assortments and meditations.
VeniVidiVulpes has been around for many years but doesn't update her channel often nowadays. If you haven't seen her content, definitely check it out!
More ASMR artists? – Find the next ASMR channel
Honorable mentions of hot channels that didn't make it to the top 10 ASMR channels list:
Also, if you have listened to the top ASMR channels way too much, I recommend you to check out our article about new and upcoming ASMR artists.